Products
Watch the video for understanding our incinerators.
MODEL F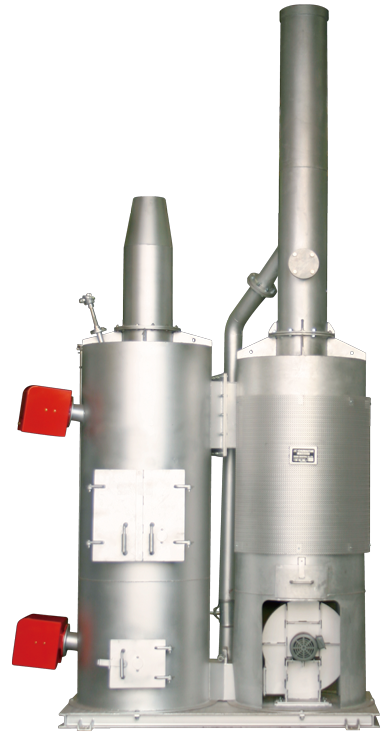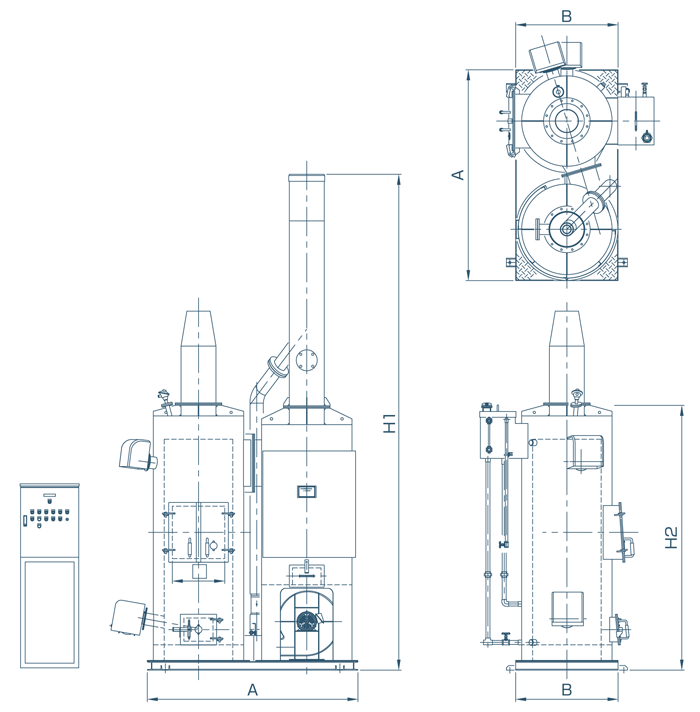 Smokeless incineration
Various wastes can be incinerated together
Quick incineration
Excellent durability
Air conditioning system by heat recycling system

Second funace, heat proof up to 1100°C
Ignition & After burner
Thermostat & thermometer
Cyclone dust collector
Ejector
Water cooled pipe against backfire
Water level control & alert system

Dialyzer, Catheter, Blood bag, Urine bag, Syringe, Ringer bottle, Spitz, Laboratory dish Glove, Disposal diapers, Gauze, Absorbent cotton, etc.
Polyethylene, polypropylene, polyester Acrylic, Epoxy, Phenol, Melamine FRP, ABS, Nylon, Film, etc.
Natural rubber, Synthetic rubber, Artificial leather Ebonite, Tire, etc.
Waste oil, waste solvent, waste paint, Waste cloth, etc.
Paper, cardboard, wood, fiber, general rubbish, etc.
■Spec
| Model name | Capacity kg/h | Hearth m2 | Furnac capacity m3 | Inlet size mm | Setting area | Source | Output kw | Working weight Kg | Vapourised water volume l/h |
| --- | --- | --- | --- | --- | --- | --- | --- | --- | --- |
| FE-15 | 10~20 | 0.26 | 0.24 | 450×450 | 1850×1450 | 200V | 0.40 | 1,260 | 70 |
| F-1S | 20~25 | 0.26 | 0.3 | 450×450 | 2150×1600 | 200V | 0.40 | 1,700 | 80 |
| F-1 | 25~35 | 0.36 | 0.4 | 500×500 | 2200×1600 | 200V | 0.75 | 2,000 | 100 |
| F-2 | 50~70 | 0.48 | 0.6 | 500×500 | 3000×2000 | 200V | 1.50 | 3,000 | 160 |